Flat Die Pellet Mill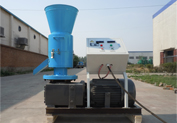 Our Flat Die Pellet Mill is one kind of small pelleting machine to make wood pellet which...
More >>
Ring Die Pellet Mill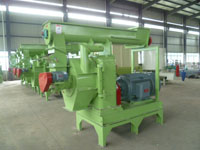 Driven with heavy-duty gearbox construction can produce continuously in most...
More >>
Small Pellet Plant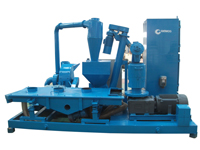 Complete Small Biomass Pellet Plant with Capacity 100-1000 kg/1h is developed to..
More >>
Professional Manufacturer of Wood Pellet Mill & Complete Pellet Plant

GEMCO Energy Machinery Co.,Ltd is one of the leading wood pellet mill companies in China,which is specialised in designing and manufacturing of equipment and complete Wood Pellet Mill plants for the recycling industry, compound feed industry and grain processing.The company approved ISO9000 authentication and the products obtained CE certificate. In the modern and newly equiped production facilities in China,we design and build the comprehensive fields of machinery using the latest technology. Over 20 years we have accumulated sufficient experience and knowledge in producing pellet press which is intended for manufacture of pellets from wood sawdust, straw, grass flour, compound fodder, beet pulp, peat, manure and etc. We give a full set of services, including consultation on pellets technologies and planning of manufacture, delivery, installation, guarantee and after guarantee service, maintenance with spare parts.