Small Mobile Pellet Plant
Complete Small Biomass Pellet Plant with Capacity 100-1000 kg/1h is developed to meet with the family use which is made up of Hammer Mill, Small Rotary Dryer, Mixer, Screw Conveyor, Conditioner, Flat Pellet Press, Grade Sieve and Cooler, Semi-auto Packing Machine, De-dusting Machine.
We can make the perfect design according to your workshop and your different raw material with the economical capital investment.

0.1-1T/1H Mobile Small Biomass Pellet Line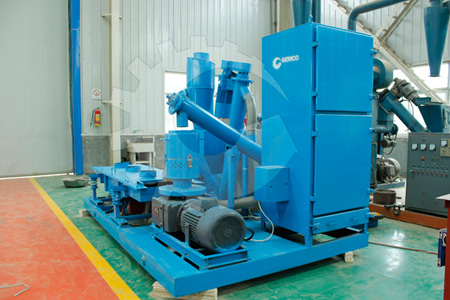 Features:
Perfect Turn-Key Project;
24 hours continuous running;
Stable and Durable Equipment Function;
Competitive Price with Good Quality;
Guaranteed After-Sale Service;
Lower Energy Consumption and Less Manpower;
CE;
4 Patents on Wood Pellet Press
Pelletizing is the process of making waste materials into solid fuel. The objects are used for burning purposes. Wood Pellet can be made from any type of Agro-Forestry waste: Groundnut-shell Sugarcane Biogases Caster Shells/Stalk Saw dust Coffee Husk Paddy Straw Sunflower Stalk Cotton Stalks Tobacco waste Mustard Stalk Jute waste Bamboo Dust Tea waste Wheat Straw Palm husk Soybeans husk Coir Pitch Barks/Straws Rice Husks Forestry wastes Wood Chips and many other Agro wastes.
Crushing Process
Drying Process
Pelletizing Process
Cooling Process:
Packing Process:
On the complete biomass pellet plant with capacity 1-10ton/1h, we can make the perfect design according to your workshop and your different raw material with the economical capital investment.
Optional Information
HS Code : 8474 Machinery for Sorting, Screening, Separating, Washing, Crushing or Mixing
Payment : TT/LC
Delivery : 35days
Origin : China
Packaging : Standard Exporting Packing
Optional Information
- HS Code : 8477 Machinery for Working Rubber or Plastics
Due to the rapid increase in the need of energy source, more people start to become interested in small scale wood pellet plant, they want to turn environmental wastes into pellets fuel and to be benefit from this business.
Our mobile pellet plant ZLBIO-C22 can meet above demands. It consists of hammer mill, screw conveyor, pellet mill, cooler, vibrating screener, air driven conveying system, electric control cabinet, dust collector, and etc. It can be moved near to raw material and reduce transportation cost for raw material. It's excellent to be owned by a farm.
This mobile pellet plant can be expanded with drying system and packing machine as per user's requirements. Thus it becomes complete system to change dry/wet wood chips, tree branches, tree

leaves, stalks or straw and etc.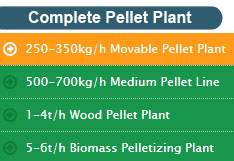 Quality Guaranteed