China-Eurasia Expo-Small Pellet Mill,Wood Pellet Machine
We will attend the The first China-Eurasia Expo
Dear Sir,
Glad to inform that our company will attend the The first China-Eurasia Expo from Sep. 1-5, 2011. Welcome to visit our booth.

The information of our booth as follows:
Exhibition: China-Eurasia Expo
Booth No.: K-22 in the western part of the square
Date: Sep. 1-5, 2011
Contact person: Mr. Richard
Venue :Xinjiang International Conference and Exhibition Center
(He'nan Road, Urumqi, Xinjiang, China)

We will show our best design, pictures and catalogues of small pellet mill,oil press,wood pellet machine,pellet press,hammer mill at this fair. Our experienced engineer and senior translator can help you and answer your questions in the exposition site. Wish we can meet you at this Fair and be your new business partner.

Best regards,
Anyang GEMCO Energy Machinery Co., Ltd

China-Eurasia Expo
China-Eurasia Expo is an inheritance and sublimation of The Urumqi Fair. Upgrading Urumqi Fair which had been held for nineteen consecutive sessions to China-Eurasia Expo.
At a new starting point, China-Eurasia Expo can help to build a regional economic development and investment platform more effectively in Xinjiang, boosting long-term economic exchanges and cooperation between Xinjiang and eastern China as well as Central Asia, Western Asia, Southern Asia and European countries.

The first China-Eurasia Expo will have differnet sections.
Professional Commodities Section
is composed of professional companies in different industries, which includes: Energy, Lighting and Environment-protect Products Area, Large Machinery Area (outdoor), Small Machinery Area, Electromechanical Products Area, Building Materials and Hardware Tools Area, Agricultural Products and Foods area, Household Articles Area, Textile and Clothing Products Area, International Cooperation Area, and Engineering Machinery and Vehicles Area (outdoor).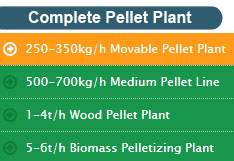 Quality Guaranteed